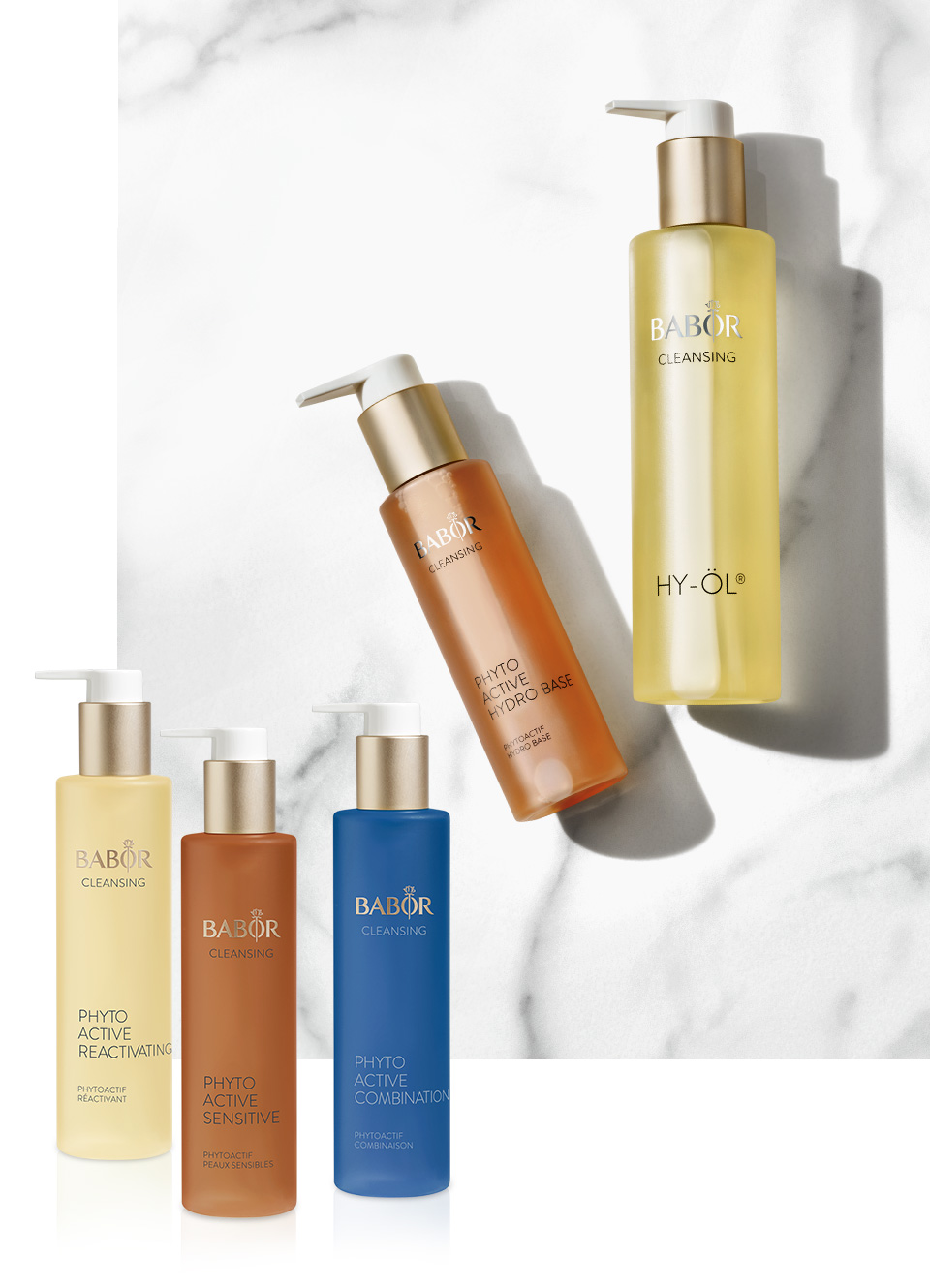 Power-Duo!
CLEAN. HYDRATED. HEALTHY LOOKING.
Fall in love with our exclusive sets including HY-OIL and Phytoactive in a trendy marble look!
These BABOR CLEANSING icons provide for cleansing deep into the pores! Together with Phytoactive, the legendary HY-OIL forms a 2-phase cleansing product that is so unique and effective that the result is not only surprising but also lasting!
The hydrophilic cleansing oil consists of natural soy, sesame and peanut oil as well as Quillaja extract and is suitable for all types of skin. Phytoactive complements HY-OIL with its active ingredients and is selected on the basis of skin type – for pure skin that simply radiates good health!
Secure your personal set in the LIMITED MARMOR EDITION now with a 10% discount!
What is your personal power duo?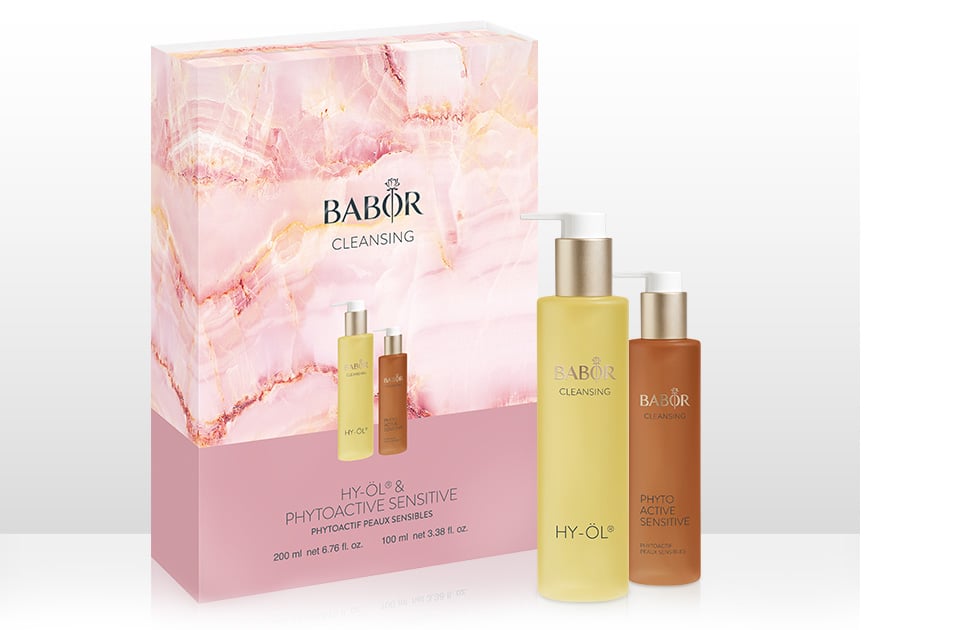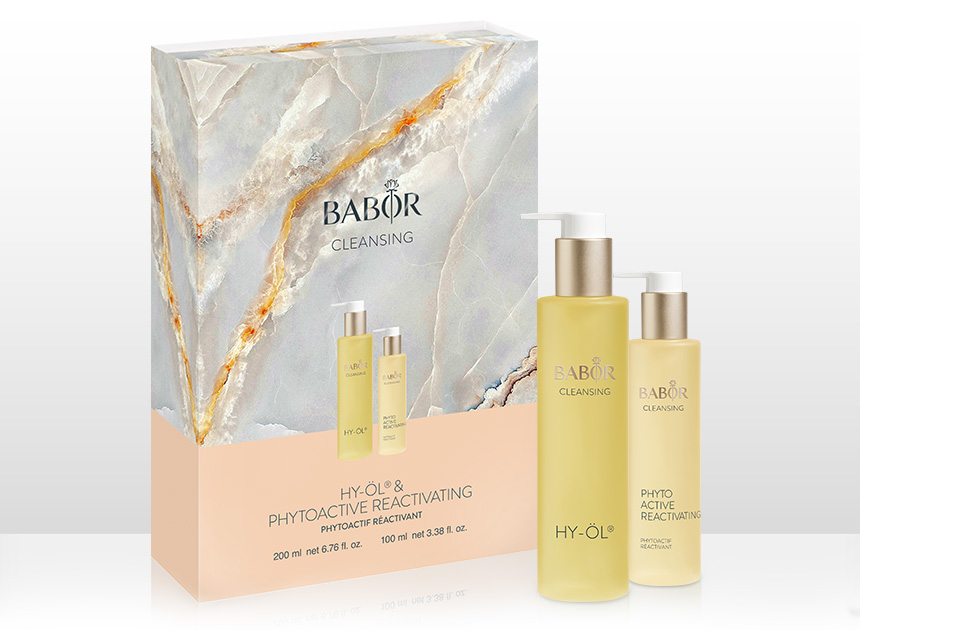 * All prices incl. 20% VAT - Free Shipping on all purchases