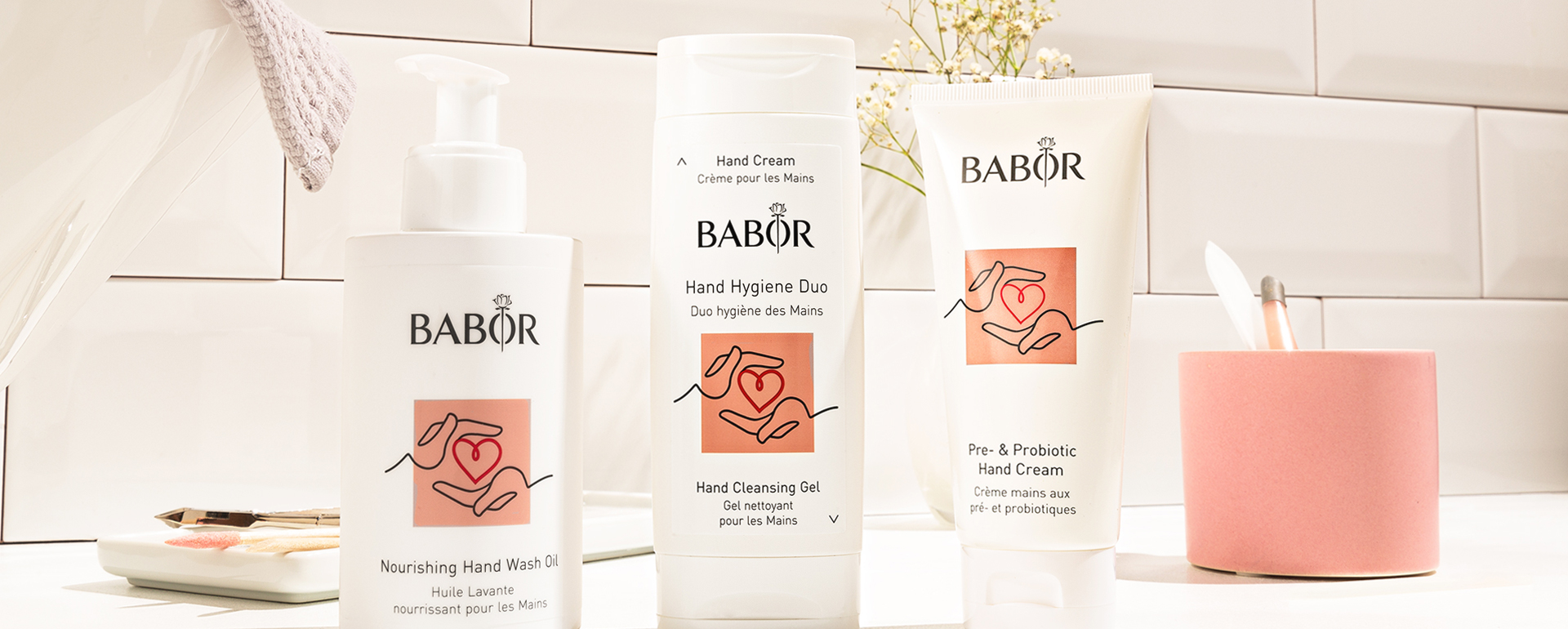 Give your hands in our hands
Our motto for hand hygiene? Wash really well and cream even better! Because cleaning and care are the be-all and end-all for lastingly well-groomed hands.
Our new BABOR Hand Care Edition stands for more cleaning, more care and more protection for the skin's natural protective barrier. For a velvety soft skin feeling that is resistant to chapping!
Introducing the BABOR Hand Care Edition all-rounders for "Happy Hands":
Super clean effect
We have developed a deep-acting hand washing oil that reliably cleanses dry and stressed skin while providing gentle, caressing care. For ideal cleansing, apply the product to damp hands, distribute in the palms of the hands and on the back of the hand and lather for at least 20 seconds. Rinse thoroughly afterwards.
Expert tip: For the sake of the environment, we recommend turning off the water while lathering.

Content: 200ml | GBP 19.90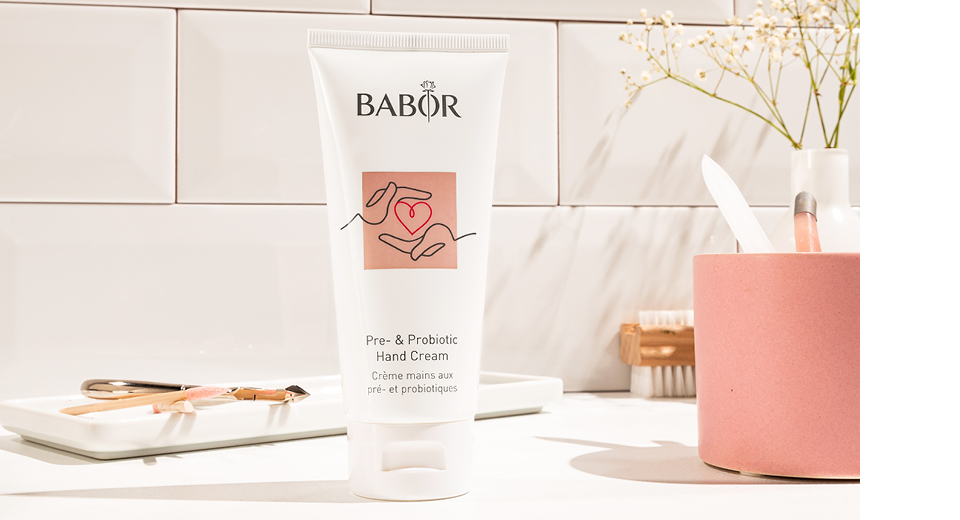 Everyday hero
How to pamper your hands after washing them? With our intensively caring Hand Cream, which is enriched with natural oils and compensates for moisture loss. It also prevents burning and itching and soothes redness and irritation.
Expert tip: The cream is also perfect as an overnight mask.

Content: 100ml | GBP 19.90
Favorite duo
No water at hand? No problem with our practical duo-pack for when you're on the go! The Hand Hygiene Duo combines effective cleansing gel and hand cream.
This is how it works: First, clean your hands quickly and without water, towel or soap and then provide care in the second step.

Content: 50ml + 50ml | GBP 14.90
* All prices incl. 20% VAT - plus £5.00 shipping charges - free shipping from £50.00