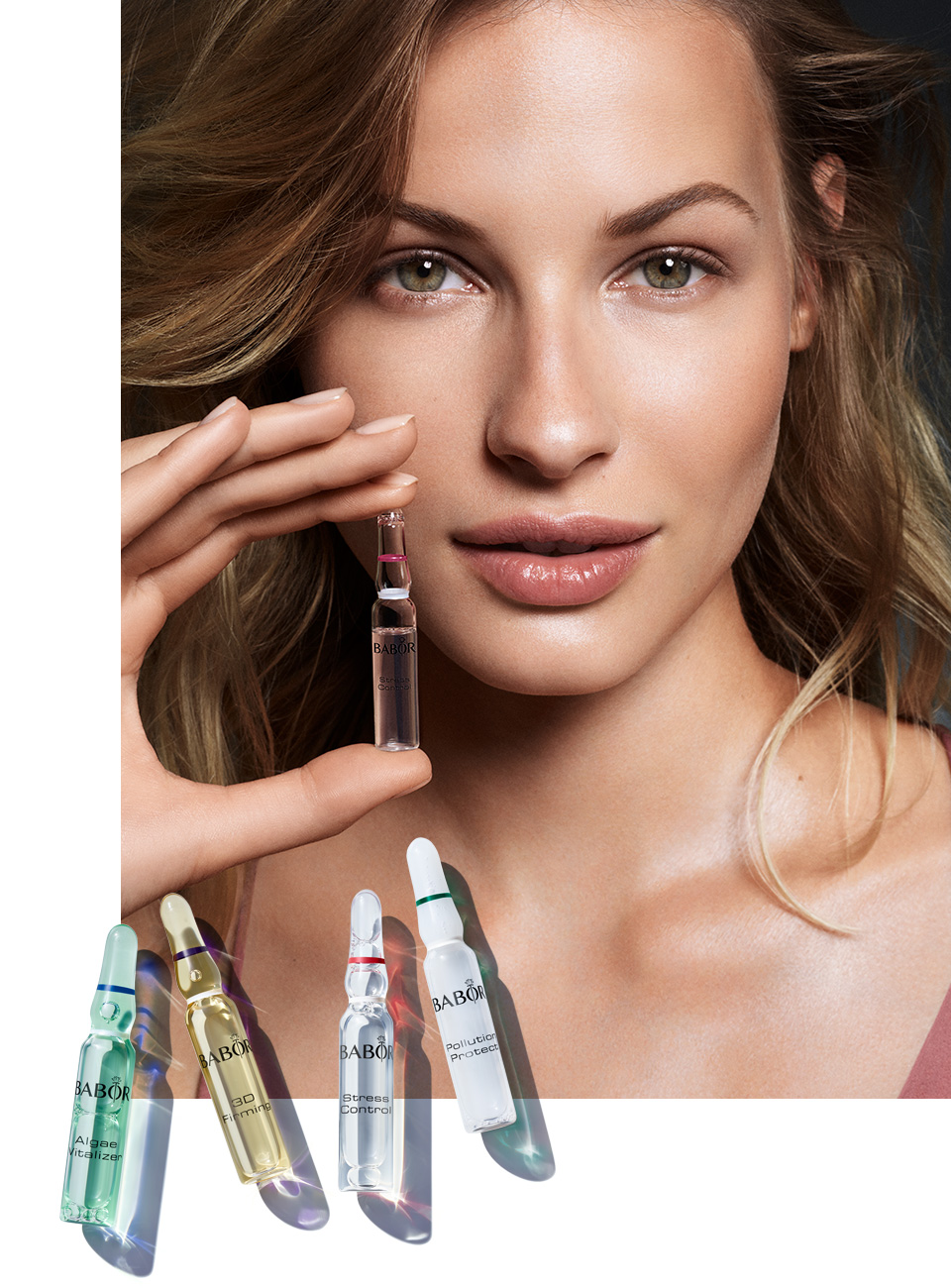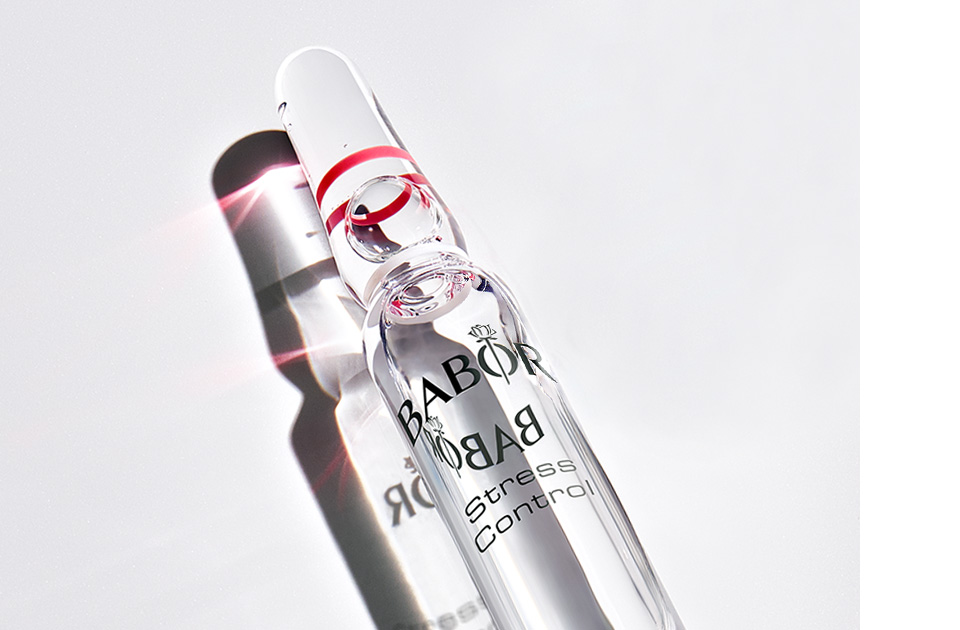 Stress Control
Intense calming!
Active agent concentrate for stressed and sensitive skin.
The intelligent Stress Resist Complex of the Stress Control Ampoule works at 3 levels: Indian carob plant regulates the cortisol level in the skin so that it becomes less dry in stressful situations. Hexapeptide-8 has a botox-like effect and thus helps combat stress wrinkles. The Albatrellus Ovinus fungus soothes the skin within just 3 minutes and reduces redness after 10 minutes.
Result: A more relaxed, smoother and youthfully radiant complexion.

Contents: 7 x 2 ml (14 ml) | £ 34,90

Pollution Protect
Energy + Protection!
Active agent concentrate for fatigued and environmentally stressed skin.
A combination of probiotic active ingredient power and natural antioxidants in the Pollution Protect Ampoule improves cell repair of the skin and protects it against premature skin aging caused by "blue light", encountered daily when using smartphones and computers. Encapsulated vitamin E provides the skin with long-lasting support against external influences.
Result: A fresh, even complexion including protection against light-induced accelerated skin aging.


Contents: 7 x 2 ml (14 ml) | £ 29,90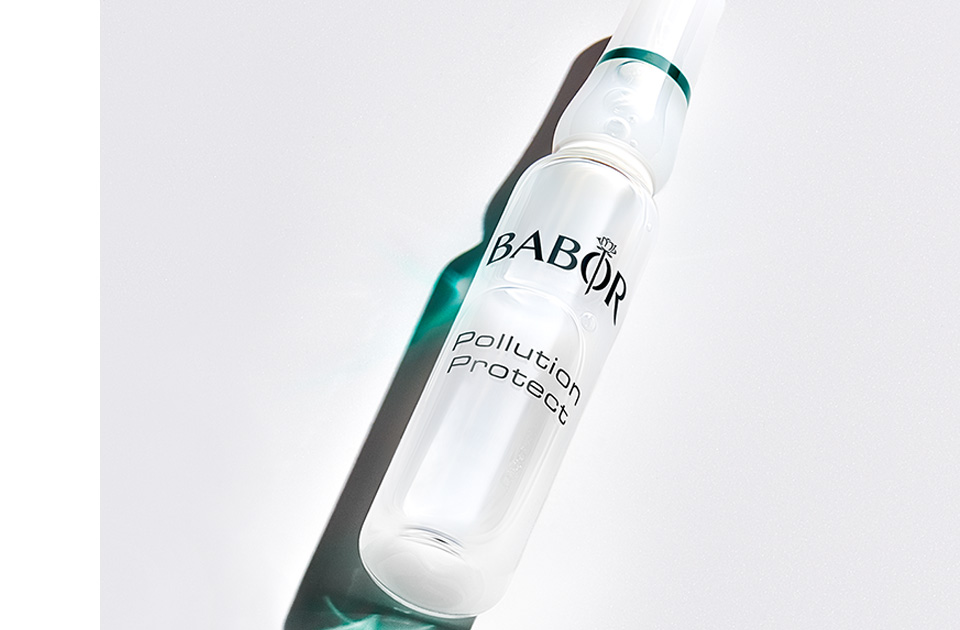 These active ingredients reduce the stress level of our skin!
Adaptogens are biologically active plant substances that minimize or regulate the effects of increased stress levels.
The effects vary, but fatigued skin generally appears more radiant, soothed and vitalized.
Typical adaptogens are Chinese ginseng, Siberian ginseng, five-flavor fruit and rose root.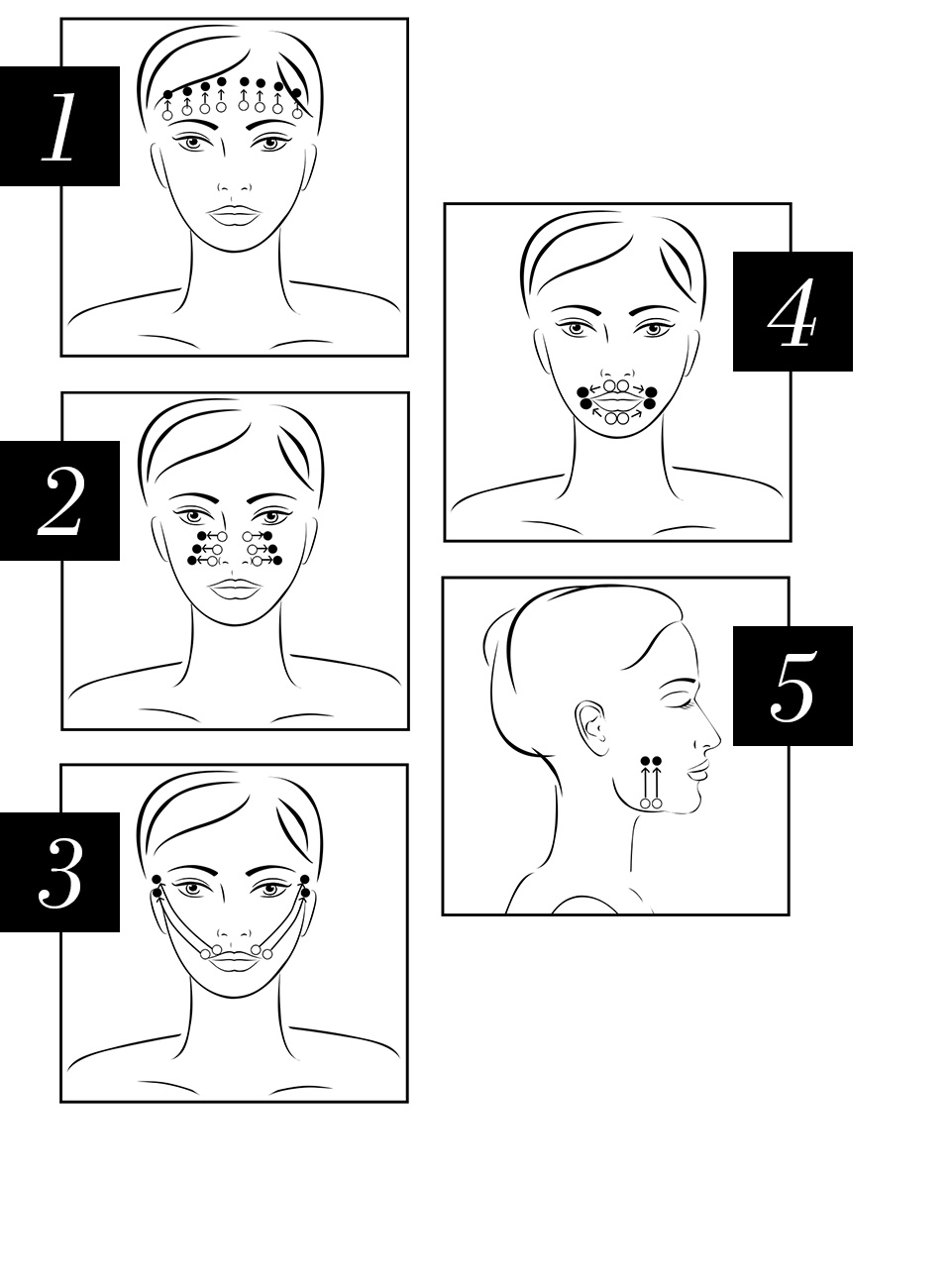 STEP BY STEP
SThis is how the Anti-Stress Face Workout works! For ultra relaxed facial features!
Don't worry, it's not about making faces. The mini-workout relaxes facial muscles strained by stress. Ideal following the application of an ampoule. But it's also perfect for in-between at the office. This is how you do it:

Apply with flat fingertips. Follow the progression of the muscle intensively and stretch it. Stretch for 7 seconds & 3 repetitions per step.
And off you go


Place fingertips flat and centered on forehead, press up towards the hairline, count to seven, release tension. Move your fingertips gently from the center of your forehead to your temples.


Place the index, middle and ring fingers to the right and left of the nose and move approx. 1 cm outwards. Count to seven, release tension.


Place the forefinger and middle finger tips offset above the corners of the mouth and raise them over the cheekbone to the temple. Count to seven, release tension.


The index and middle fingers meet in the middle above the upper lip and below the lower lip and then travel along the lip contours. Count to seven, release tension.


Place middle and ring fingers laterally on the jaw edges and move approx. 2 – 3 cm in the direction of the corner of the mouth. Count to seven, release tension.
* All prices incl. 20% VAT - plus £5.00 shipping charges - free shipping from £50.00