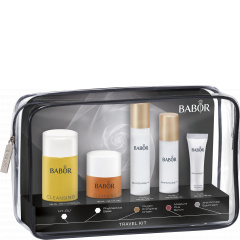 Little miracle workers to cleanse and moisturise the skin – all in a practical case
£29.00*

5 pieces in the set

|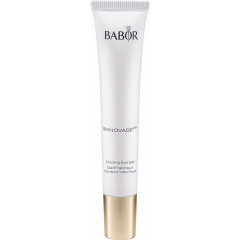 Cooling, oil-free eye gel to reduce puffiness and bags under the eyes, and to refresh...
Intelligent premium skincare range – perfectly suited to the needs of your skin
BABOR's intelligent premium skincare system SKINOVAGE PX is individually tailored to give the skin exactly what it needs. The selected active formulas, which always take account of differing skin requirements, compensate for natural flaws in the skin and reactivate the skin's own mechanisms. The SKINOVAGE PX skincare system prevents skin aging caused by UV rays and other environmental factors and so ensures a fresh, youthful radiance and an even complexion.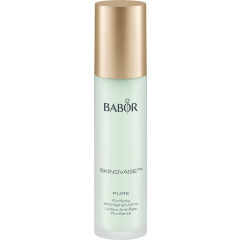 Very light 24hr lotion for skin impurities and the reduction of first fine lines.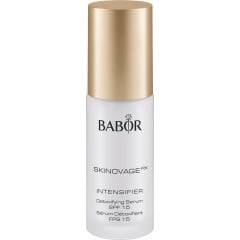 An active serum to protect against irreparable damage caused by UV rays,...
* All prices incl. 20% VAT - Free Shipping on all purchases