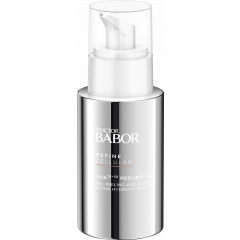 A fruit acid peel to exfoliate intensively, helping new skin to to emerge faster....
Intensive regeneration for a smooth skin.
REFINE CELLULAR is a highly effective skincare line that regenerates the pale, polluted skin and supports renewal processes. The high-tech nurturing line visibly reduces redness, balances bumps and refines the skin structure. Highly concentrated precision formulas strengthen the high resistance to oxidative damage and support the skin regeneration. The products reduce feelings of tension and soothe irritated, sensitive skin. The result is a refined, corrected, evenly radiant skin.