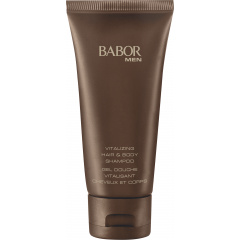 A vitalising shower gel for hair and body
£19.00*

200 ml

|

100ml - £9.50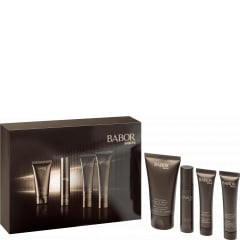 A BABOR travel size skincare set designed for men. Four introductory products are...
£32.50*

90 ml

|

100ml - £36.11
The ideal men's care product for vital, powerful and resistant skin.
Boost Pushen your performance with BABOR MEN professional products for the care of demanding male skin. Today's men always want to push themselves to their limits – and their expectations are no different when it comes to grooming. BABOR MEN offers specific solutions to vitalize and strengthen the skin and improve its resistance Taurec – the powerful active complex unique to the BABOR MEN range – calms the skin and boosts its natural vitality and energy. Skin appears smoother and perfectly groomed. It looks well protected and responds less sensitively to environmental factors and stress.
* All prices incl. 20% VAT - Free Shipping on all purchases